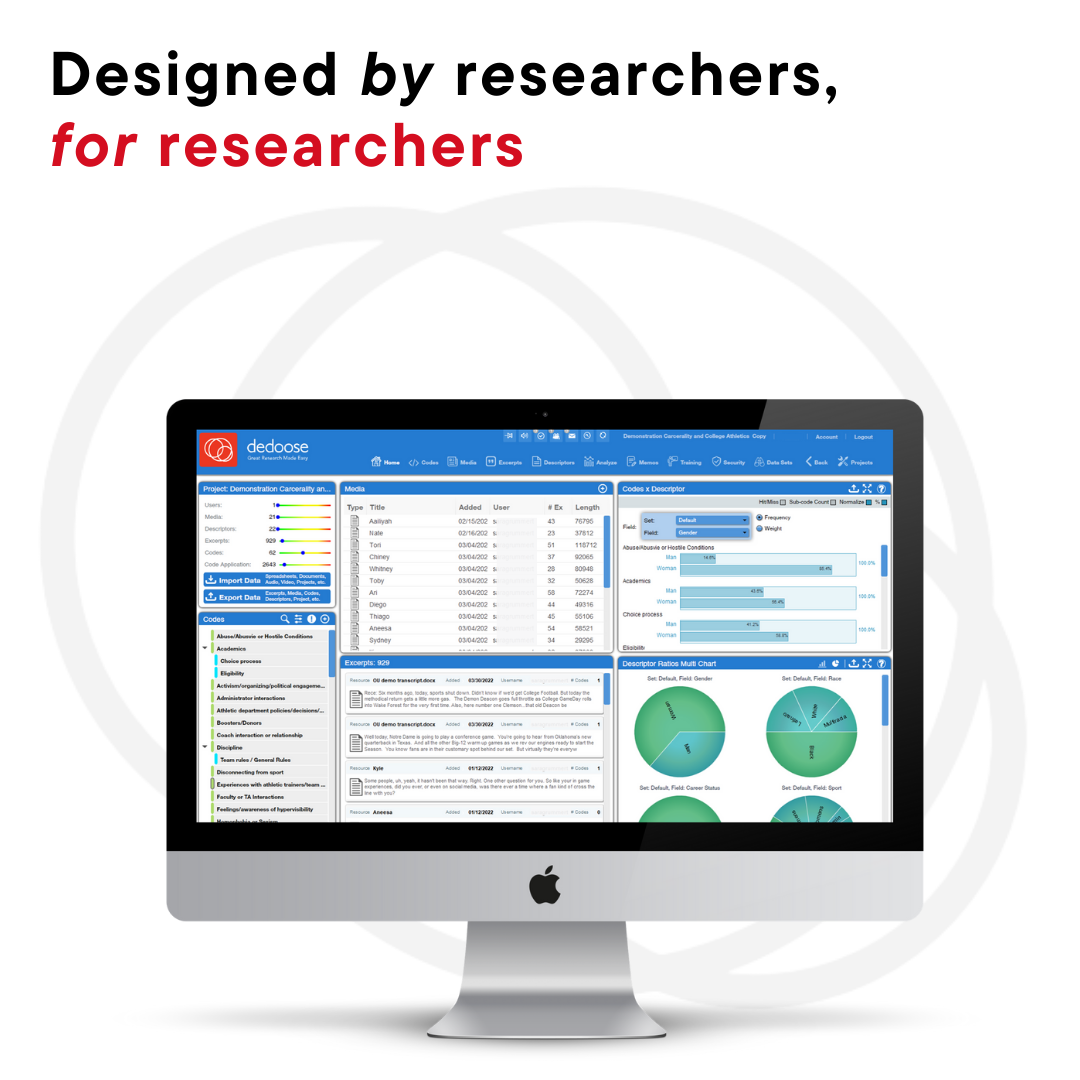 Dedoose is a research and evaluation data analysis application (REDA). Dedoose supports both qualitative and mixed methods approaches to data analysis in a secure and collaborative environment. Whether your research data are qualitative, quantitative — or a mixture of both, Dedoose's flexibility allows you and your team to apply the methodologies you choose.
Our cloud-based technology allows you to collaborate in real-time with any other Dedoose user. Real-time collaboration is included in every plan at no additional cost. Accounts can be accessed from any computer that has the Dedoose app downloaded and is connected to the internet. Simply download the version that fits your operating system from the link below.
Features and Benefits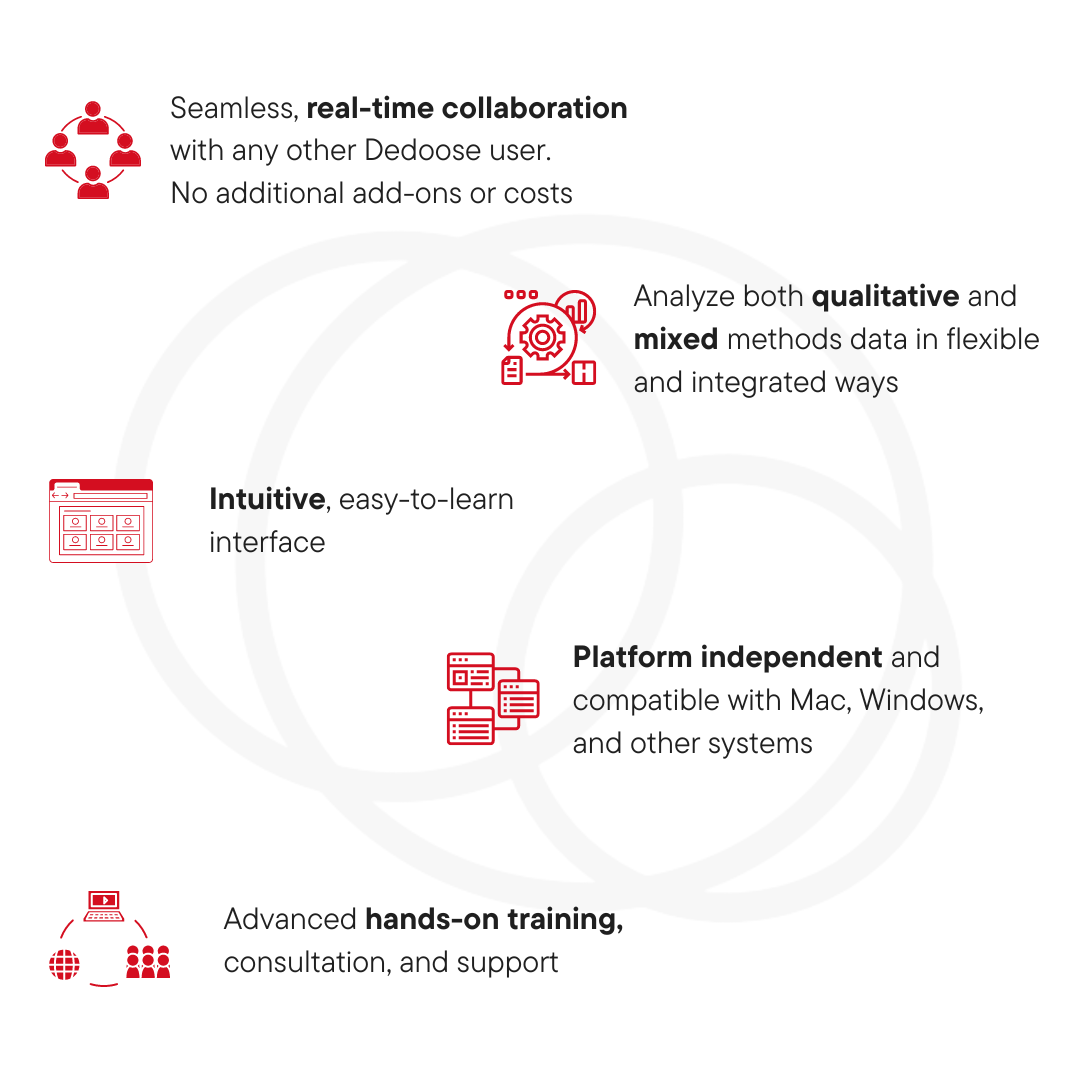 Dedoose History
Interested in more history about Dedoose and our co-founders? Visit the About Us page or listen to Dr. Eli Lieber and Dr. Tom Weisner discuss Dedoose's origins here.