Codebook Actions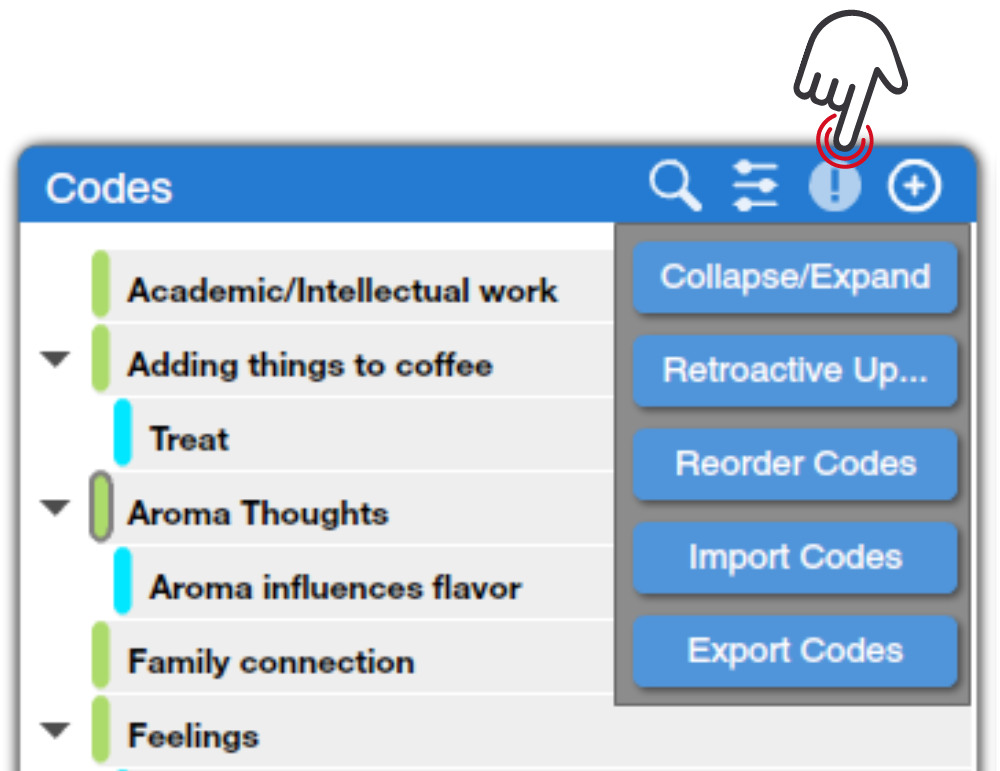 Collapse/Expand: Expand your codebook to see all child codes; collapse your codebook to see only parent/root codes
Retroactive Upcode: Dedoose will cycle through all excerpts and attach the parent/root codes for any child codes that you have used on any excerpt.
Caution: Retroactive upcode is an action that cannot be undone. If you are unsure of whether Retroactive Upcode will help your analysis, please make a copy of the project first and test the action on the project copy.
Reorder Codes: Custom order your codes
Import Codes: Import codes via an Excel sheet
Export Codes: Export your codebook and associated information to your desired format.